Welcome to Emtek Furniture


Quality Australian Made Commercial Furniture Manufacturer in Brisbane
You can't go past Emtek furniture as the industry's preferred manufacturer for quality Australian made furniture in Brisbane for your commercial, aged care or hospitality business.
With a reputation surpassing 40 years, our team of qualified, trade professionals pride themselves on quality furniture designed with Australian raw materials manufactured in Brisbane and distributed nationally.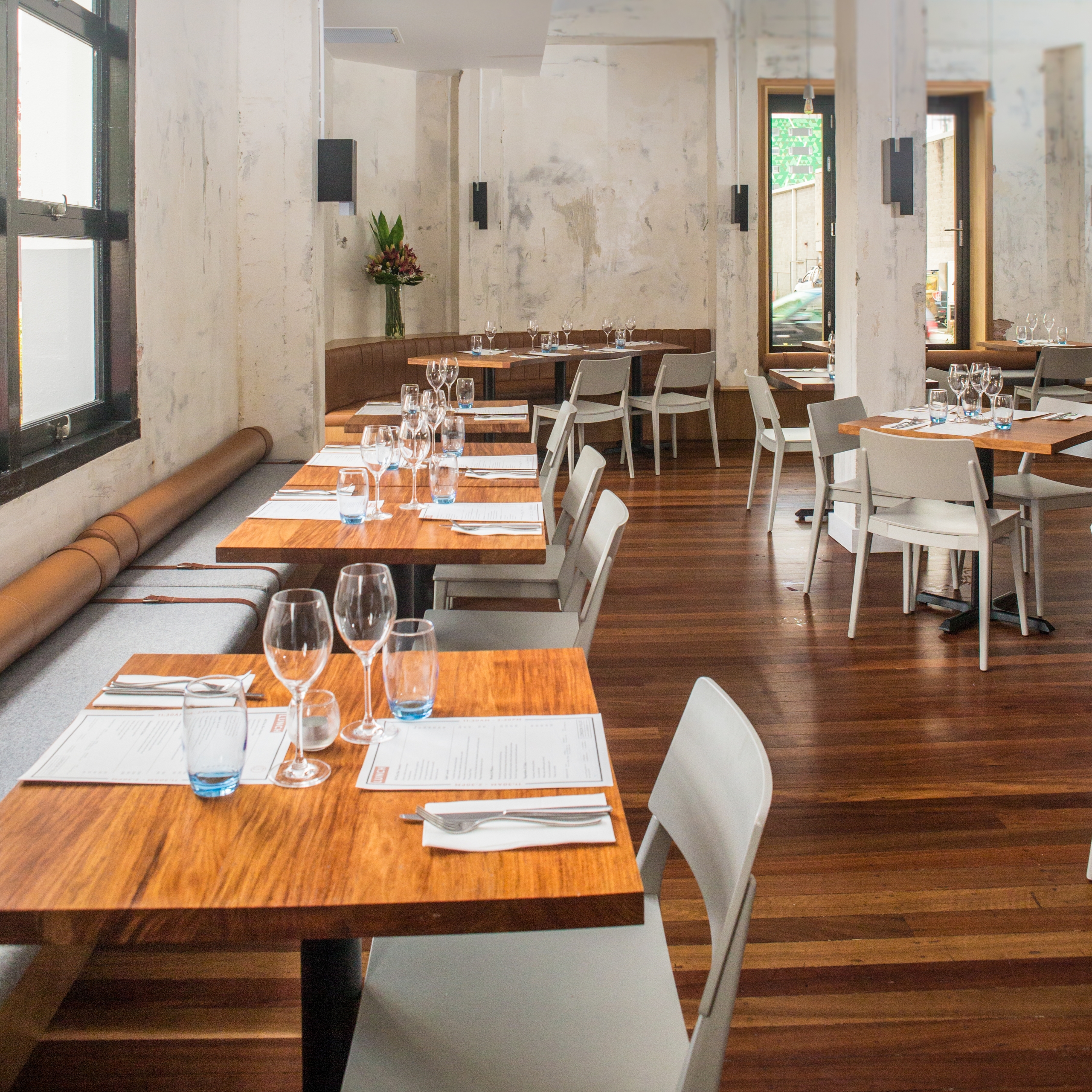 Services and Products


Commercial Furniture Made in Brisbane

With Australian design awards for our customised creations, we're committed to maintaining our status as the preferred furniture manufacturers that Brisbane and national commercial clients prefer.

Just some of the products you'll find in our extensive range of Australian made furniture:

At Emtek Furniture, you're not limited to off-the-shelf solutions and stock standard designs. Regardless of your requirements, our trade qualified furniture manufacturers in Brisbane will craft your pieces to Australian manufacturing standards.

To get started with your new commercial furniture, contact us today.
Latest Projects
For a more in depth look at our commercial furniture in Brisbane, scroll through our latest projects.
Values and History
As a family business established over 40 years ago, we at Emtek are dedicated to providing you with unique, quality furniture made from all-Australian materials.
We approach every new job with a commitment to excellence and craftsmanship. Some of our bespoke manufactured products have received the Australian Good Design Award, making us one of the leading innovative furniture manufacturers Brisbane has.
We get to know each and every one of our clients, and their needs for commercial furniture in Brisbane inside and out. Communication and transparency throughout every stage of the design combined with our Australian after sales service is key for us, and is the reason we've developed life long relationships in our industry.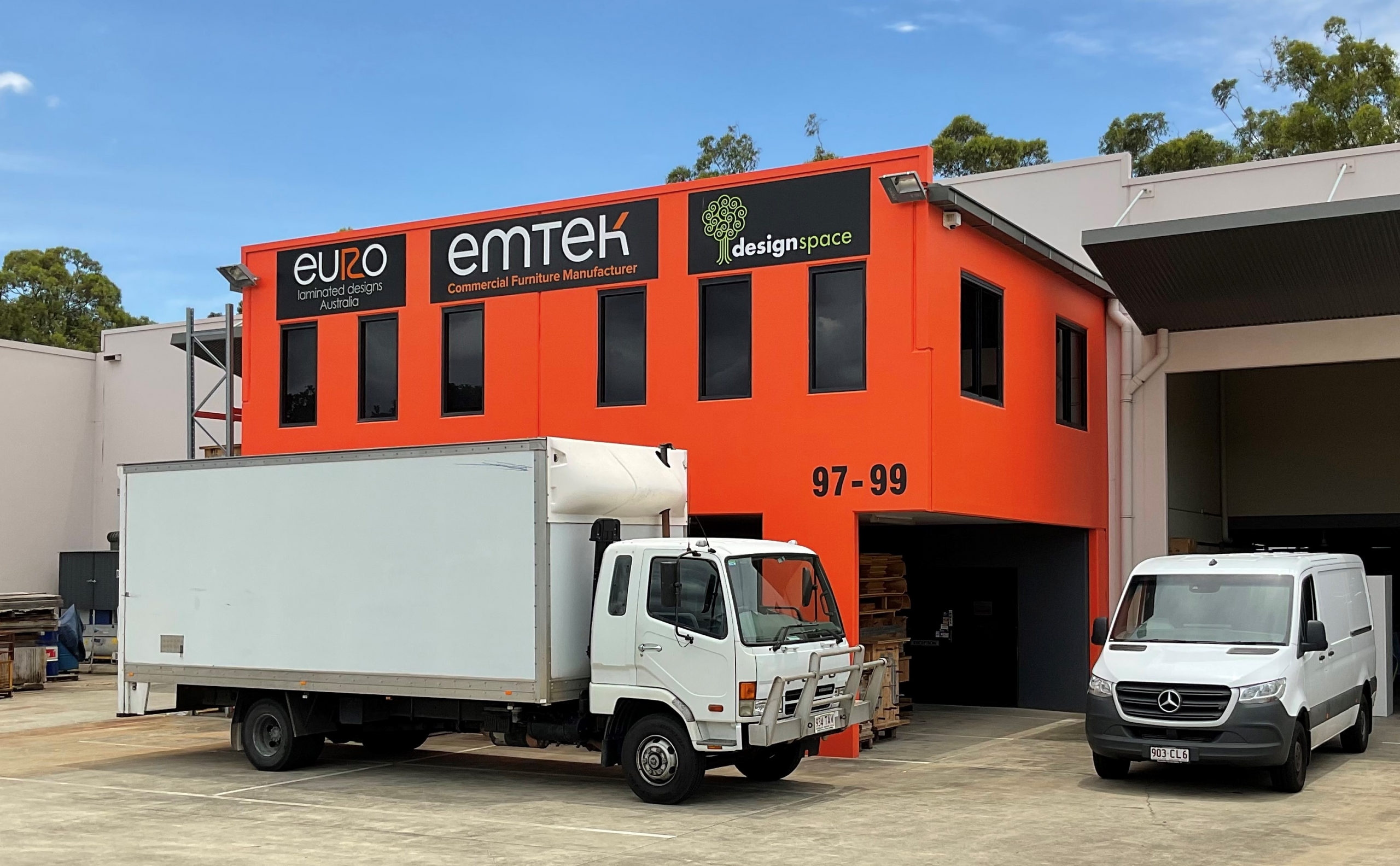 Australian Made Furniture with a Difference
From initial contact to an after sales experience with a difference, our goal is to ensure you receive quality Australian made furniture you'll love for years to come.
At Emtek furniture, part of our commitment to excellence means developing a reliable, experienced team of furniture manufacturers from Brisbane's endless pool of talented tradesmen.
Over the years we've created not just a business renowned for beautiful furniture, but a family of skilled craftsmen and women you can trust to give 100% to every project they take on. With a commitment to ensuring our reputation continues for years to come, we're consistently investing in the next generation of furniture manufacturers in Brisbane.
Under the guidance of our renowned tradesmen we've seen a number of trainees and apprentices develop the skills to become quality craftsmen we're proud to have on our team.
Completely designed with your needs and that of your customers in mind, we specialise in creating Australian made furniture Brisbane can trust in a variety of industries including:
Hospitality
Health and Aged Care
Office
Primary, Secondary, and Tertiary Education
Street and Park
Church and auditorium
From architectural professionals looking to design your latest project to entertainment venues, hospitality, aged care and more, we have the solution for you.
Latest News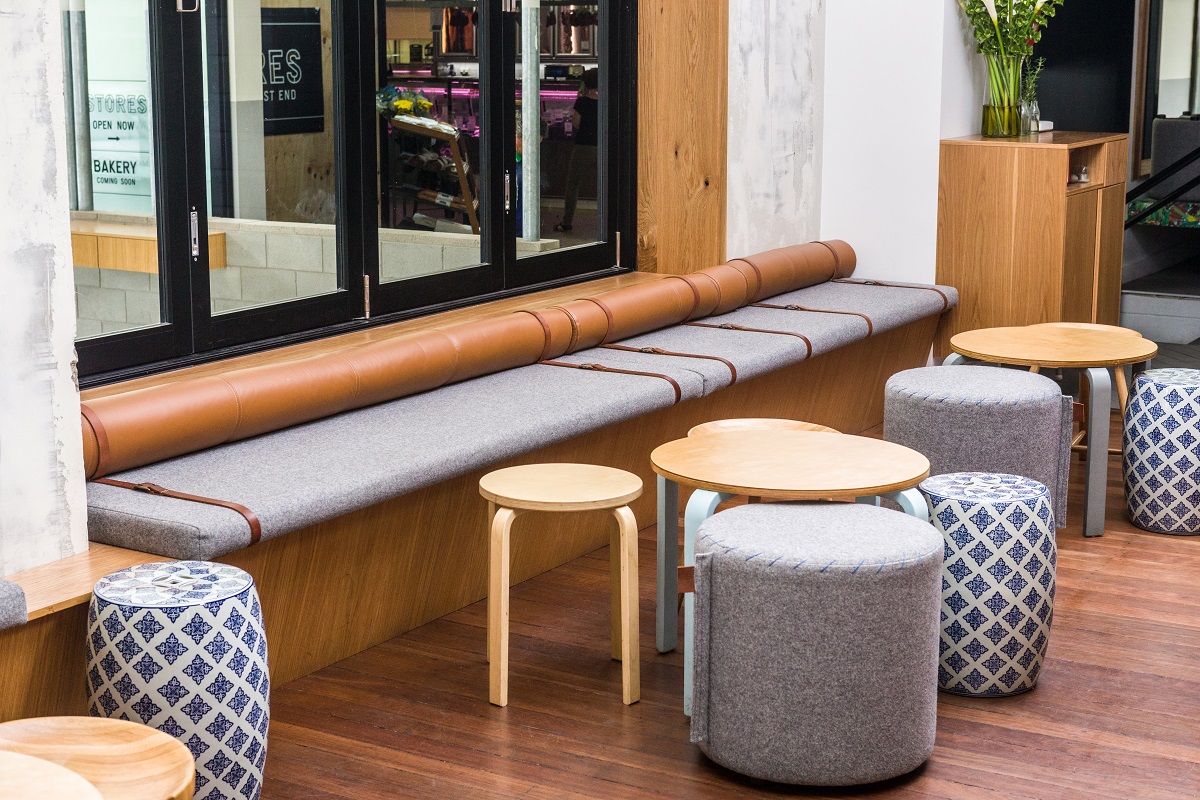 At EMTEK we are evolving our furniture range which will ultimately lead us to offering to our clients a more complete range of furniture product. It will involve the rationalisation of some of our older product and the improvement of existing products we will still continue to manufacture to meet client demands .This combined with new ideas in design and product will be both exciting … Stylish, Robust, Affordable and Australian Made